When Samus Aran enters a dark nebula, more than just any derelict ship broadcasting a distress signal await. Shades of her past threaten to deny her a future!
Happy Halloween 2011, everybody!
Made for the Halloween contest at Metroid-Club.

Which doesn't mean just anybody can't enjoy it! Please give my hard work a chance!

-EDIT November 2011-
I won! I won! First place in the contest which included not just other literature works but fullfledged digital art. My heartfelt thanks to everyone who voted for my work; the competition was stiff and my victory close but it was you that made it happen.
Thank you.
Here's the proof: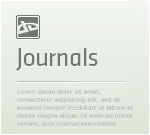 Contest 9 - Halloween:trophy:

And the winners are...

:star: FIRST PLACE:

:iconnofairatu: with Metroid - Shades of Yesterday
Ghosts of Samus' past return to her when she answers a distress call and boards a destroyed ship. An excellent bit of fiction that reminds us of how badass Samus is, and how spooky her games can be!~ Chosen by :devzimeta08:

:star: SECOND PLACE:

:iconzoesaday: with The Evil of the Thriller
I don't know - it just made me laugh! An Halloween is all about fun, right? Haha. Enjoy Dark Samu dancing to MJ's thriller. We love that you added in the background zombie dancers. Lovely work!~ Chosen by :devmistytang:

:star: THIRD PLACE:

:iconfaro
And I got an awesome pic from Dan Rootay as my prize as seen here: