It appears you don't have PDF support in this web browser. Download PDF
Contest time again!
Here is my entry for the NintyFans group's Unlikely Alliances contest as viewable here. Wish me luck!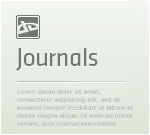 May 2012 Contest: Unlikely AlliancesWell, it's time for a new contest! :D

:star:Theme: Unlikely Alliances:star:

Can you think of two Nintendo characters that you'd love to see pair up together to take down evil? It can be anyone! Perhaps your Nintendo hero has persuaded an enemy to join forces to take down something far more sinister than them?

With a Summer of Blockbusters coming at the cinema (and not forgetting The Avengers...), this seemed like a perfect action packed contest to run with...just in time!

The aim of this contest is to create an entry that shows your chosen alliance take down an unspeakable evil. It can be anything from the Nintendo universe....and perhaps
So, the theme of this contest is pick two Nintendo characters that don't normally go together and make them fight a big, bad evil.
I can do that.
So here I have a sort of prelude to my
Pokemon Future series.
Ash Ketchum has grown into a young man and attained his goal of becoming a Pokemon Master.
But at what cost? And what can a mysterious stranger from the stars teach him about life and himself?

I FINALLY FOUND TIME TO READ THIS!! I've had it bookmarked and had been reading bits and pieces when I had time. AAAAHAHHA!
This is fantastic! You're certainly a talented writer.
Reply


Thank you! Especially for taking the time to read it; we're all very busy these days and it's tough to fit everything in. So I really appreciate it that you spent part of that time on my story. And you enjoyed it too!

Now you've really made my day, my friend.

Reply

And this is why I should comment more!
I truly do love your writing c: I probably stalk you more than you realise! aha.

You are a very good writer and I enjoy reading your stories!
Actually, just out of curiosity... How long does it take you to write something like this?

I definitely want to see more!! >: D
Reply


Me, stalked? I doubt it but thank you for saying so. And seriously, you're quite welcome to hang out and read anything you want I've got, whether you comment or not. (Although obviously I really appreciate any thoughts you have! Please don't hesitate to share!)
How long does it take to write? It really, really depends on how complex the idea is and how distracted I am when I'm trying to write during the day. Some days it flows like a beautiful symphony...and some days it's like pulling teeth!!
In the case of this story here...so, 20 to 22 pages...this one took me about five hours to write. A little better than average this time. Since it's very short I kept the main action storyline as simple as I could, but it still needed some back-and-forth between heroes and villain being on top to make Ridley a credible threat. And balancing the action with some exposition so readers could get the gist of the characters' personalities and squeeze in some character development took most of the time.
Hmm...maybe Samus should bump into Ash & Co. again after all...but I need to finish some of my other looming storylines I've already started first! (Then again, I'm always a sucker for Samus!

)
Reply

WOOOHHOO!! PREQUELS WITH SAMUS! YEAH!!!!!!!!!

Best. Prelude. EVER.
Reply

Reply

Whoa...Nice combination!

Reply

Thank you! It was very fun to stretch my imagination a bit and find something cool within the contest guidelines. And maybe even a character combo that nobody else in the contest thought of...I hope!

Err, if you don't mind my asking you a very silly question on the surface of it...but some of my other readers are having trouble seeing the deviation. Would you mind terribly just going back to the original page and telling me if you can see the whole story or does it just appear as a blank page? DA says they've fixed it but I could always see it; I don't know if they actually have or not yet. I apologize for causing you any trouble.
Reply

You're welcome.

I'll go check it out to see if I can see the original page for ya, You're not causing any trouble. I'll go check it out.

I don't know what's going on, but its either loading up or something's up. Its a blank page. The only time I saw this was its preview pic and adored the combination you used. I don't think DA has fixed it...yet. Good luck on the contest!

Reply

Reply

DA....Y U NO let people see my stuff unless they hit "refresh" for their web browser? Y U NO make it easy for my watchers? All I do is use PDF viewer, should be easy...stupid DA!!

But seriously, I apologize for that technical difficulties; I've asked DA to check individual deviation pages for bugs for me and they've never found anything. So it should appear if you refresh the page; if worst comes to worst you can also download the file directly to read at your leisure.
Reply

Hmmm. After refreshing several times, I still can't view it

Reply

Really? Well, crap. Now I'll send DA another bug report then. Hmm, just out of curiosity, do you use Internet Explorer or Firefox or what? Maybe that makes some sort of difference...but I'm far from a techie.
Reply