Contest time again!
Here is my entry for the NintyFans group's Unlikely Alliances contest as viewable here. Wish me luck!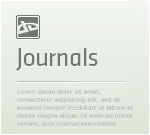 May 2012 Contest: Unlikely AlliancesWell, it's time for a new contest! :D

:star:Theme: Unlikely Alliances:star:

Can you think of two Nintendo characters that you'd love to see pair up together to take down evil? It can be anyone! Perhaps your Nintendo hero has persuaded an enemy to join forces to take down something far more sinister than them?

With a Summer of Blockbusters coming at the cinema (and not forgetting The Avengers...), this seemed like a perfect action packed contest to run with...just in time!

The aim of this contest is to create an entry that shows your chosen alliance take down an unspeakable evil. It can be anything from the Nintendo universe....and perhaps
So, the theme of this contest is pick two Nintendo characters that don't normally go together and make them fight a big, bad evil.
I can do that.
So here I have a sort of prelude to my
Pokemon Future series.
Ash Ketchum has grown into a young man and attained his goal of becoming a Pokemon Master.
But at what cost? And what can a mysterious stranger from the stars teach him about life and himself?